Upcycled kites & sails.
Our goal: to reduce the ecological footprint of our nautical gear by breathing new life into our old kites, sails and wetsuits. Following the principles of the circular economy, Coup d'vent designs unique sailbags and decorative objects for a more sustainable and salty life.
---
Mylar, nylon, polyester, neoprene… all the materials that make up the bulk of our water sports equipment are dirty to produce and difficult to recycle – for most of them, there is not even a recycling network!
---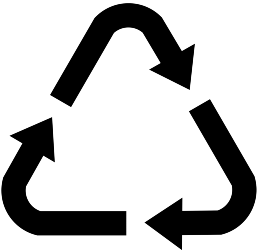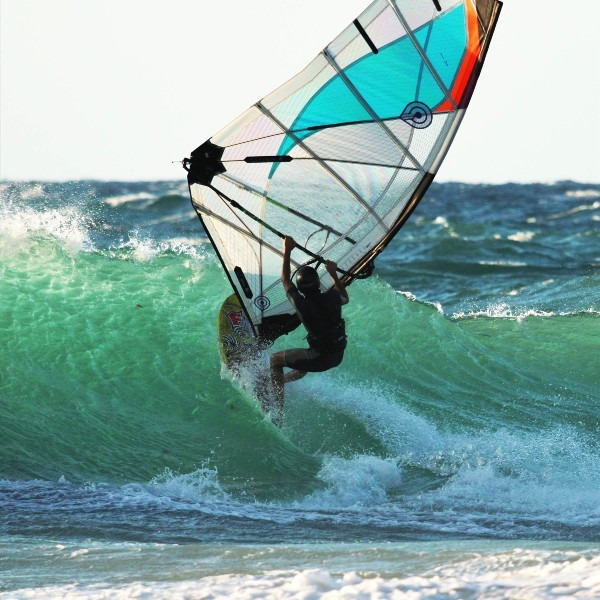 Windsurfing sails are made of technical materials (Dacron, Mylar, Kevlar…) which are sometimes reinforced with fibers, as for example in the wave sails made of x-ply monofilm. These materials are designed to be extremely resistant and durable, including to UVs. They are less flexible than kites or even yacht sails, but their transparency makes them truly unique!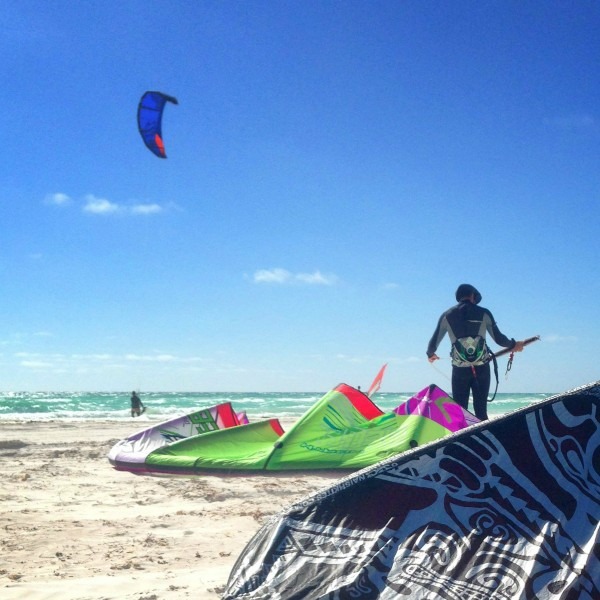 Kites are made of Dacron (polyester) or Ripstop Nylon which are very light, resistant and durable materials even after many years of use. They are available in a wide range of colours and patterns, making them particularly attractive for creating original and unique bags. Ben, the creator of IKON kiteboarding, estimates the world production of kites at between 150,000 and 200,000 per year.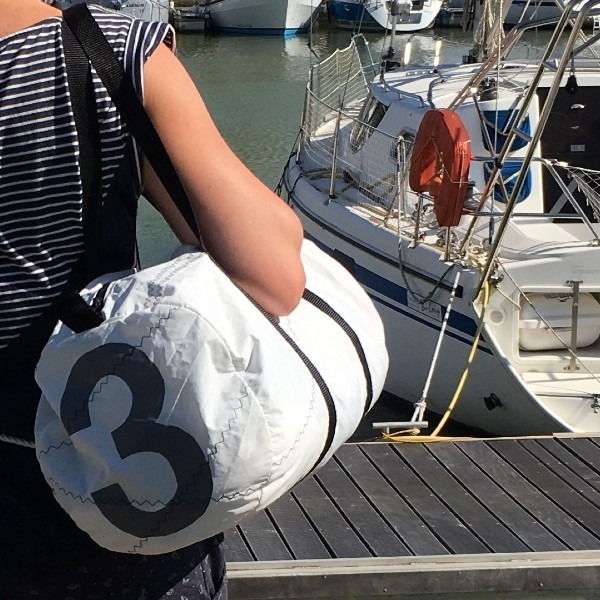 Today's yacht sails are made of different materials depending on whether they are designed for racing or cruising. Traditional white sails are made of polyester (Dacron) and spinnakers are made of nylon while racing sails are made of laminated Mylar and fibers (e.g. Technora, Spectra, Kevlar). Boat sails are extremely resistant and make elegant and durable bags.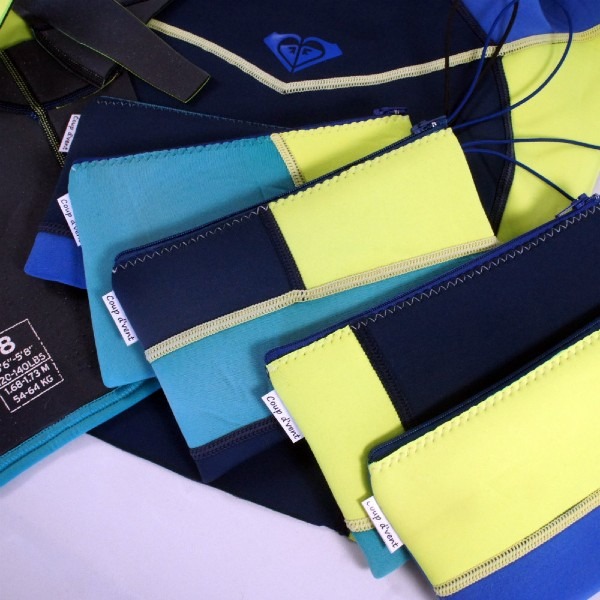 Neoprene.
Our wetsuits are made of neoprene, an expanded synthetic rubber for which there is no recycling process. This material is light, flexible and resistant, mostly black or dark grey in color. Because of the way they are designed, wetsuits are difficult to upcycle. The lack of large, flat parts requires the combination of several pieces to make a single bag.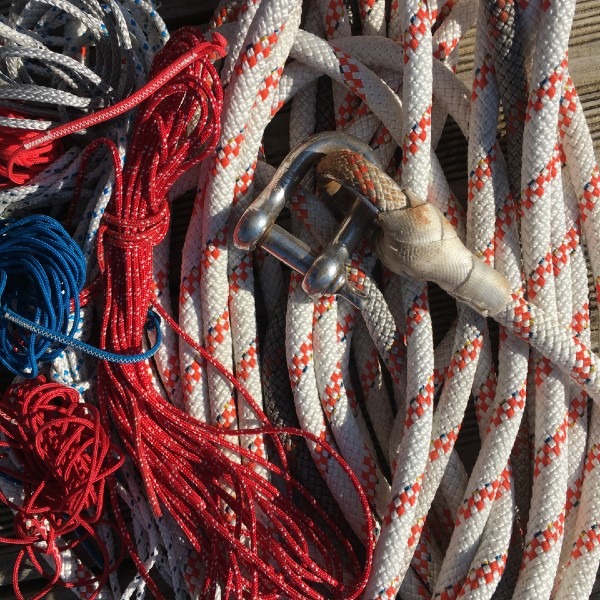 Ropes & hardware.
Kites and yacht or windsurfing sails are a source of all kinds of ropes and hardware. They can be a of a wide range of colors, and fit in very well on our bags…